New photo collage design: Mosaic Instagram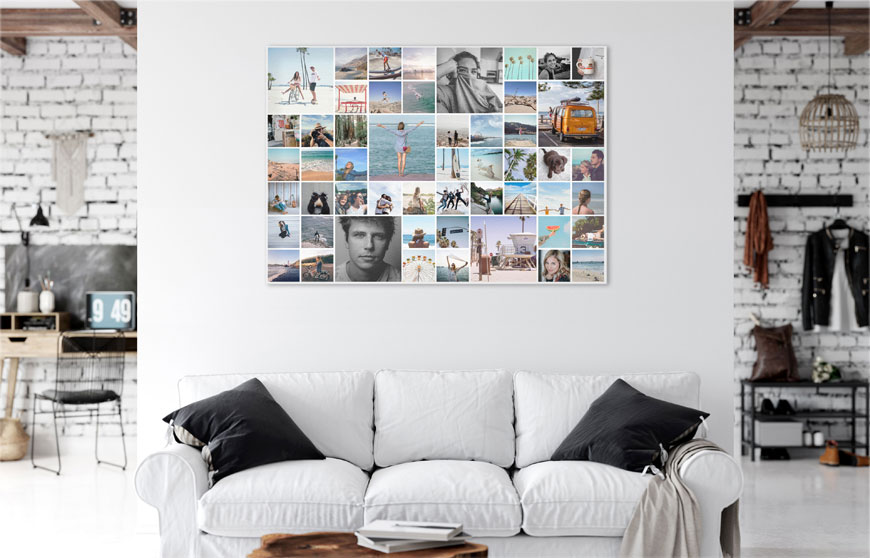 We've got a fresh, new photo collage design available for you from this week! Called Mosaic Instagram, the new design is part of the basic collection which you can use as a layout for your photo collage.
Not only for showing off all your best Instagram posts, the new design is a great way to display any photos, whether they're on your computer or phone. Simply upload your photos and move them around in the different sized square boxes until you get the look you're after.
You can create your Mosaic Instagram collage in just a few clicks. Open the collage maker and click on the Mosaic Instagram design. Then select the format and layout of your photo collage. Choose the area in which you want to place a photo and upload it from your computer or phone.
Want to use your Instagram photos instead? Choose the Instagram heading then log into your account. The photos you've uploaded to Instagram will appear on the screen and you can add them into your photo collage. It's that easy!
Ready to get started on your Mosaic Instagram photo collage? Open the collage maker with the basic collection and get going.