Quality. Guaranteed.
Superb colour depth
Handmade with attention to detail
Create with ease
Online photo collage maker
Ready in four simple steps
Fabulous Designs
Large collection customizable layouts
Unique premium templates
Happy customers
Rated 9.7 out of 10
Need assistance? We're happy to help!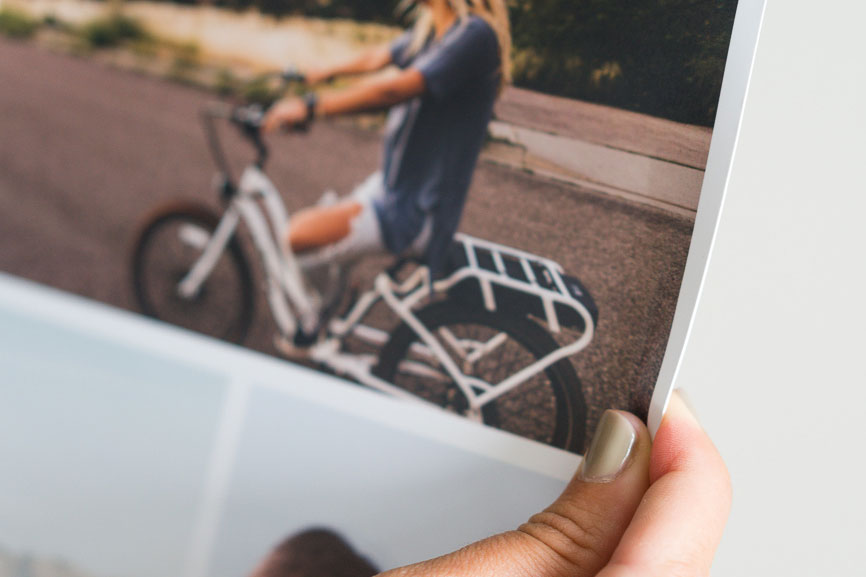 All your favourite photos on poster paper
Looking for the highest quality print for your photos? Choose up to 144 of your best snaps and make your own photo collage quickly and easily online.
For our poster collages, we use sturdy, high quality poster paper with a subtle satin finish. This is an extra thick type of paper that's ideal for framing.
Our poster collages are made using the highest quality fine art printers available, resulting in a superior variety and depth of colour. This is the same top end equipment used by museums and artists who choose it because of the beautiful vibrancy of colour and long-lasting quality.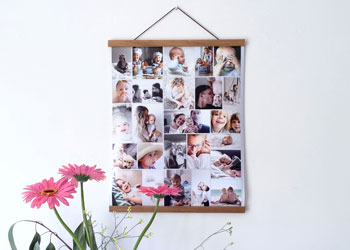 Poster hanger
Do you want to hang your poster collage at home as soon as it arrives? Then add a beautiful poster hanger to your order and you can display your photos on the wall in seconds!
The poster hanger is made from teak wood with a matching dark brown string to attach it to the wall. Because the poster is clamped onto the hanger with magnets, your collage won't be damaged and you can reuse the hanger for other posters and collages.
The poster hangers are available from 30 to 140cm wide from £11.95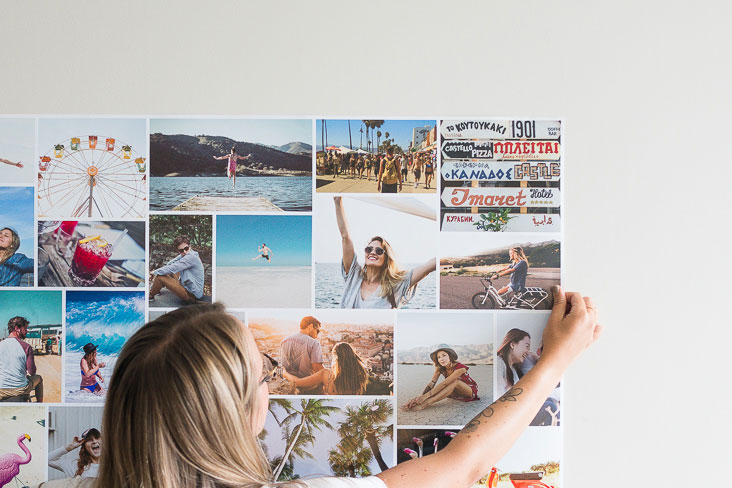 Carefully packaged
Each poster is treated and posted with great care and attention. While being prepared to be shipped, your poster is covered with protective tissue paper to prevent scratches before it's carefully packed away in a sturdy container.
For large posters (from 40x40cm) each case is packaged in a shipping container for extra protection. Smaller posters (30x30cm and 40x30cm) are packaged inside a special shipping box that fits through your letterbox.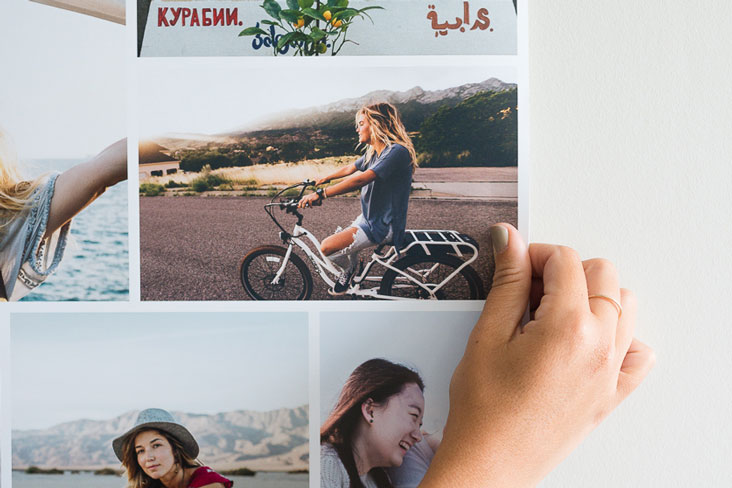 Available sizes
You can order your poster photo collage in sizes ranging from 30 x 30 cm up to 80 x 140 cm in landscape, portrait and square orientation.
For a full list of our prices check our prices page and our collage editor. Prices start from just £18.95.
What our customers say about us
Really, really pleased with the collage. Can't wait to get it framed and up on the wall. Used loads of iPhone pictures and they look brilliant all together x Read all reviews kiyoh.com

EasyCollage

9.9

9.9

/

10

based on

203

reviews

Very good service indeed, extremely quick and helpful in sorting out a small problem with my order. The final poster looks lovely and well worth the money. Easy to use site, intuitive and responsive. Very highly recommended. Read all reviews kiyoh.com

EasyCollage

9.9

9.9

/

10

based on

203

reviews

Fantastic customer service, helped us every step of the way to ensure that our daughters 18th birthday memories photo collage poster was brilliant and a real talking point. Read all reviews kiyoh.com

EasyCollage

9.9

9.9

/

10

based on

203

reviews

Excellent photo collage and was very pleased that it was all produced on quality photo paper. I wouldn't hesitate to recommend them and I will definitely use Easy Collage again in the future. Read all reviews kiyoh.com

EasyCollage

9.9

9.9

/

10

based on

203

reviews