New photo collage design: Jungle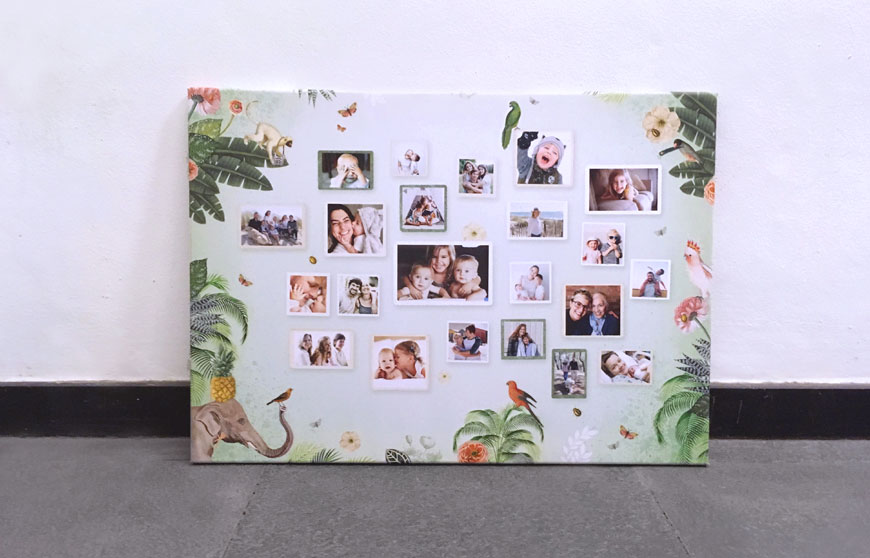 Would you like to add a fun tropical touch to your home?
Then check out our new photo collage design 'Jungle'!
Our latest collage design is predominantly light in colour with some dark green hues. The cheerful colour accents and various animals in the design make the collage very suitable for a children's room, but is also perfectly in place in a botanical or colourful theme or as a playful element in a modern basic interior.
Want to get started with this new collage? Then start the collage maker with our Vintage designs and select our new Jungle theme.