New basic collage design: large photo as background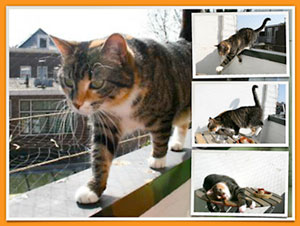 Besides all the colourful collage designs by our designers, we also offer various basic designs. This week we added two more of those: "Large photo as background" and "Large photo as background (playful)".
Both of these layouts have room for one large photo and for three smaller photos in a row underneath it, or one large photo and four smaller photos in a vertical row to the right of the large one. You can set the design the way you like it in a few clicks.
It's a nice design for an overview photo of your garden in bloom with some close-ups of the prettiest flowers, a large front view portrait with three side view photos underneath (or those bloopers that actually turned out pretty funny) or a group shot with solo portraits to the side. In other words: if you pick 'basic', anything is possible!
Want to make a collage with your Instagram photos right away?