Launch EasyCollage in the UK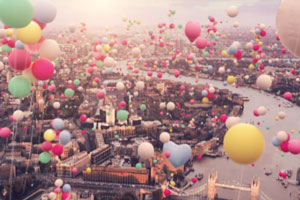 Would you like to make and order a unique photo collage in under five minutes? It's possible with EasyCollage.
From autumn 2013 onwards, EasyCollage will offer an online service in the UK where you can get to work on your very own collage.
Working with collage designs from the most wonderful designers, EasyCollage gives anyone the opportunity to turn their photos into a work of art. EasyCollage collaborates with imaginative designers and lets them work freely with the style that's closest to their hearts, thus creating wonderful, high quality collages. For those of you who prefer a simple collage with only photos and nothing fancy, EasyCollage also offers a number of basic designs that are easy to customise to your liking.
And EasyCollage doesn't involve any hassle with downloading and installing software: everything can be done online. Moreover, after you've picked your photos, you can get started on your collage right away. You don't even have to wait for your photos to upload. Once you're done, you can choose to have your collage printed as a poster or on canvas. No cumbersome hassle required!
Are you curious yet? Have a look at all of our designs.