Easy Collage launches in France and Austria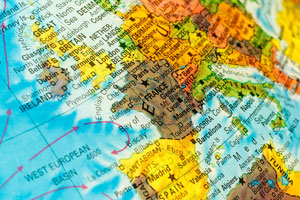 We're continuing to expand our photo collage services throughout Europe and have recently published French and Austrian adaptations of our website.
So now creative people from all across France and Austria can access the website and create their own gorgeous, personalised collages, complete with their own photos.
It's been over one year since we released the last international version of the Easy Collage website - the Germany-based www.easycollage.de - so it only seemed fair that we add some new languages into the mix.
Both the French and Austrian adaptations of the website are identical to the international versions and offer the same superb features, including the easy-to-use collage creator, loads of different collage designs, and poster, canvas and acrylic print choices.
These two new additions mean that the Easy Collage website is currently available in six different countries throughout Europe - and we hope to expand even further in the future!
If you're based in France or Austria and want to create your own custom photo collage, visit the France-based website here: www.easycollage.fr or the Austria-based website here: www.easycollage.at and get started today.