New to Easy Collage: Collage on acrylic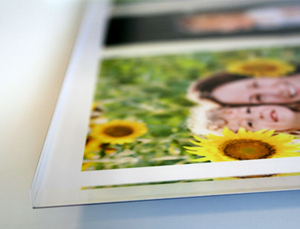 In addition to the collages on poster and canvas that we already offer at EasyCollage, we've just introduced a brand new product - collages on acrylic!
As you'd expect from us, our acrylic collages are truly stunning, thanks to our top quality printing methods which ensure dazzling results.
The bright colours and sleek look of the acrylic collage makes it the perfect eye-catching focal point for your home. And because of the easy suspension system which features an integrated hanging hook, it's also simple to hang on the wall.
Wondering what to expect from your acrylic collage? For all our collages we use printers with a vast colour range, so your photos are needle sharp and have bright, vibrant colours. After it's been printed, your collage is then placed behind a piece of 5mm-thick transparent acrylic with beautifully polished edges. And since your collage is kept safely behind the acrylic, it's easy to clean and will stay in tip-top condition for years.
Acrylic collages are available in both landscape and portrait formats in the following sizes: 30cmx30cm, 30cmx40cm, 40cmx40cm, 40cmx50cm, 50cmx50cm, 50cmx70cm, 60cmx60cm and 60cmx80cm.
Open up the Collage Creator and create your own collage on acrylic today.