Poster hanger for your photo collage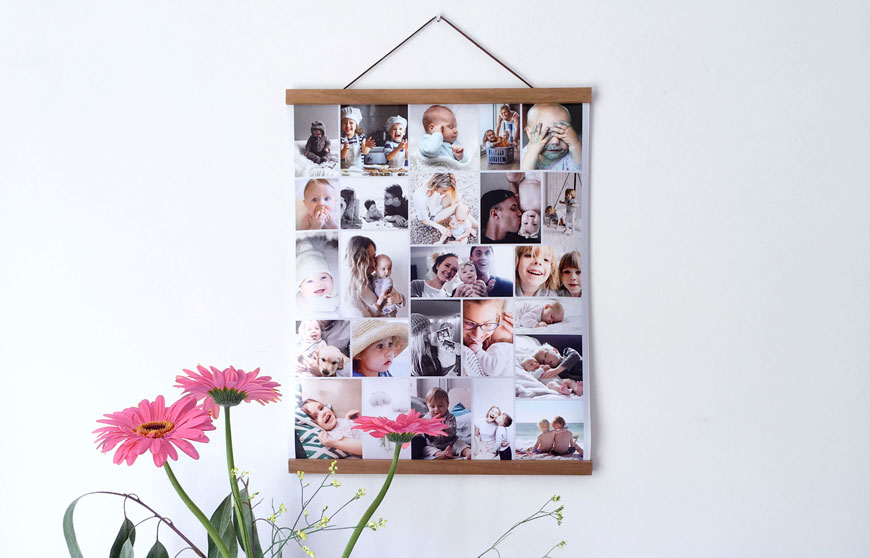 Want to order a poster collage and hang it up at home?
Order your photo collage with a beautiful poster hanger and you'll be able to show off your best snapshots on the wall in no time at all!
A poster collage with all your best photos is the ideal way to make your home even more personal. To make hanging your photos on the wall quicker, easier and more stylish than ever before, you can now order a practical wooden hanging system with your poster collage.
Because the poster is clamped with magnets, it won't damage your collage and you can easily move it whenever you feel like it. Simple and beautiful!
The hanging system for posters is available for any photo collage format from 30cm up to and including 140cm wide. The poster hanger is made of teak with a matching dark brown string to hang it on the wall. You can order the system with your photo collage from €11.95.
Ready to get started with a new poster collage? Start the Collage Maker now!