Bye bye Christmas tree, hello photo collage!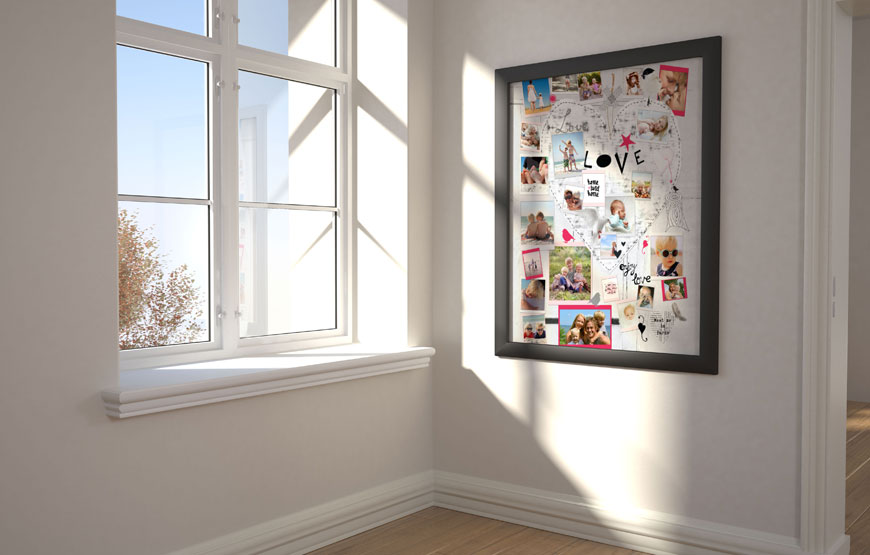 When the holidays are over and the Christmas tree and all the decorations have been put away, your house can feel pretty empty.
We've got the perfect way to help you fill this void. Create a photo collage with all your best photos!
Replace your Christmas tree with a dazzling photo collage
After Christmas and New Year, the inevitable moment comes when it's time to take down the tree. Once it's gone, it can leave a considerable empty space in your home. The best way to fill the hole and make your place a bit more cosy? Hang up a new photo collage!
Photo collage as an atmosphere enhancer
In the dark winter months after Christmas, most people could do with something that makes their home a bit more cheery and inviting. A photo collage filled with all your best moments can be the ideal way to improve the atmosphere in your home and add a personal touch to your living room. Use some time on a bleak winter evening to round up your most beautiful photos and use them to make some creative artwork for your home. So throughout the cold, dark weeks that lie ahead, you'll still have something heart-warming to look at every day.
Need tips or inspiration?
Want to make a photo collage but have no idea where to start? The possibilities are endless and on our website you'll find more than enough tips and ideas to get you going! For example, you can create a photo overview of last year, make a collection of your most beautiful holiday photos or design a photo collage around a meaningful day in your life. Need a little more inspiration? Take a look at our inspiration page to view examples of beautiful photo collages.